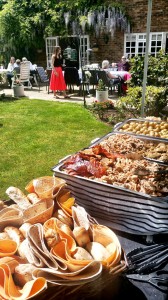 You will not find a more professional, passionate or versatile hog roast catering company than us in the whole of Lancashire. We have years of experience behind us and the vision to drive our business forward for years to come with exciting new menus and the adaptability to meet all of your needs, regardless of the type of event you are hosting or the dietary requirements of your guests. We can cater for any event in any location throughout the whole county and we always treat your special occasion with the respect it deserves. We pride ourselves on the quality of our food and service and we will stop at nothing to ensure everything is perfect for your big day.
What Makes Our Hog Roasts So Good?
 We have excellent relationships with the best local food producers in Lancashire and the pork we source is ethically-reared in fantastic conditions. The quality of our meat is second to none and because of this, the hog roasts we prepare have an unrivalled succulence and depth of flavour. We have perfected the slow-roasting method over the years, which in our opinion is the best way to cook meat to maximise its natural flavour and give the most tender texture. Our talented chefs take a lot of pride in their work and invest a lot of time and patience into doing our high-quality pork justice. The hog roasting equipment we use also plays a huge role in the fantastic results we achieve, as our machines are the most efficient, practical and well-designed in the business. The winning combination of these 3 key factors, allows us to produce unbeatable hog roasts every time.
What Else Do We Offer?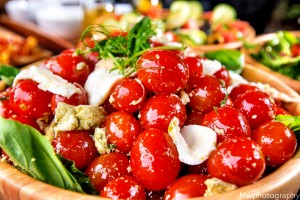 High quality hog roasts are not the only thing we can offer you. We have a range of menus to suit all occasions, tastes and budgets, from small private parties, to large outdoor weddings or even company conferences. Our menus vary in style and formality depending on what you need, and we can offer canapes, 3 course menus, alternative slow-roasted meats such as beef, chicken or lamb, vegetarian options and gluten-free products if required. All of our other ingredients are also sourced from the best local producers and freshly prepared at your venue.